Guiding you through a range of money management tools to help you, particularly if you are experiencing unemployment for the first time.
How can we help you?
UBenefit brings all the tools together, in an easy to find and easy to use format.
We have included some useful links below to help you with money related matters, such as budgeting and keeping track of your spending.
We are making some great resources available free of charge.  You just need to select what you would like right now and we will be happy to help.  Just so you know, our offers may be limited to the first one hundred applicants, so make sure to request yours today.
We have created an exclusive members area where you can access some great money-saving tips.  All you need to do is register with UBenefit – Citizens Advice Hampshire in partnership with Hampshire and Isle of Wight Community Association, helping you to get your finances straight.
A first-time guide to claiming Universal Credit
This Quids in!  edition is a must for anyone claiming Universal Credit for the first time with practical help such as how to prepare for your claim and the documentation you will need to hand before you start.
We've teamed up with Quids in! an organisation dedicated to helping everyone on low incomes to become better off.  Quids in! support people to develop their money skills, improve their employment prospects and get online.  Everything written is aimed at people on low budgets. No  advertising of credit cards or loans,  just honest advice and real deals that will help you make ends meet.
This edition includes a detailed budget planner designed for tenants who want to take a closer look at their finances.  To get hold of your free guide, register below.
Universal Credit Help to Claim
Did you know?
Help to Claim is a free service provided by Citizens Advice and funded by the DWP.
To find out whether Universal Credit is right for you, contact a Help to Claim adviser who can assist with the early stages of your claim.  They will guide you through the application process, prepare you for the first Jobcentre appointment, and check your first payment is correct.
You can talk to them on the phone, online, or face-to-face.
Quids In Readers Club Money advice email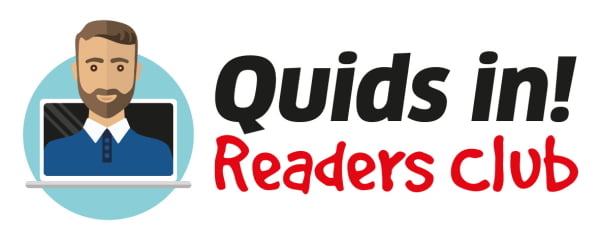 UBenefit has teamed up with Quids in! again, to give you access to a monthly money advice newsletter packed with information to help your money go further.  We are offering 12 monthly money advice newsletters free to the first 100 people who register!
Every month, the Quids in! Readers Club will share with you a mix of news and real-life stories for people on low budgets. The newsletter also includes tips on how to make your money go further and more help on how to apply for financial support.
Ways to track your spending
Keeping track of your financial commitments and spending is an important step when living on a tight budget and even more so, when your circumstances change. There are some great apps to help you record your spending. We had a look at Which? for a round-up of the best budgeting apps that could help you save money. We look at more ways of saving money and other recommended apps in our exclusive members area which you can register to access free, using the form below.

If you are not so good with apps then check out our tried and tested Spending Diary.  Work out Your Money can offer you this free, handy little notebook you can carry around, with prompts to remind us all where the pennies go. Use the form below to order your free copy (limited to the first 100!)
Getting to grips with changes in your income
We know that so many households have struggled to make ends meet, particularly those with limited savings. The first step in dealing with a change in financial circumstances is to start a fresh budget.
If you prefer a ready-made version, we have got that covered too.
We have sourced some of the best ways to prepare a personalised budget, with the help of Digital Unite and their useful guides with information on government services, shopping and banking.
Would you like to talk to us?
Sometimes we just need to talk it through. Ubenefit offers a free personal contact service.
You can reach out to us for help, by booking a call. Please register so we can arrange a time to do this.
Find out more, register for UBENEFIT services
If you would like to know more about any of the topics above, then all you need to do is register – tick as many boxes as you like! You will receive an email confirming your registration and further information about the services you have selected.
What we do (and don't) with your Data
Your e-mail address is only used to send you our newsletter and information about the activities of Ubenefit. You can always use the unsubscribe link included in the newsletter.
Please note, when you subscribe to certain email services such as newsletters and guides we use Sendinblue to provide outgoing email services. This ensures we operate an efficient service and your GDPR rights are maintained.
By Clicking to submit this form, you acknowledge that the information you provided will be transferred to Sendinblue for processing in accordance with their terms of use. Please visit our Privacy page to find out how we use your data.
If you have other problems or issues, please seek help from your local Citizens Advice office.
UBENEFIT – Citizens Advice Hampshire in partnership with Hampshire and Isle of Wight Community Foundation.